Name: Lightwave
Alias: Lightwave
Age: 65 ((Appears to be and is mentally a psychotic 9 year old.))
Gender: Female, though she lacks any actual gender.
Race: Labgrown human.
Origin: Science
Powers: Supernatural speed and agility, combined with minor time disruption.
Special Gear: Her gun. Her hairclip also doubles as a flashbang.
Preferred Weapon: Bullets.
Appearance: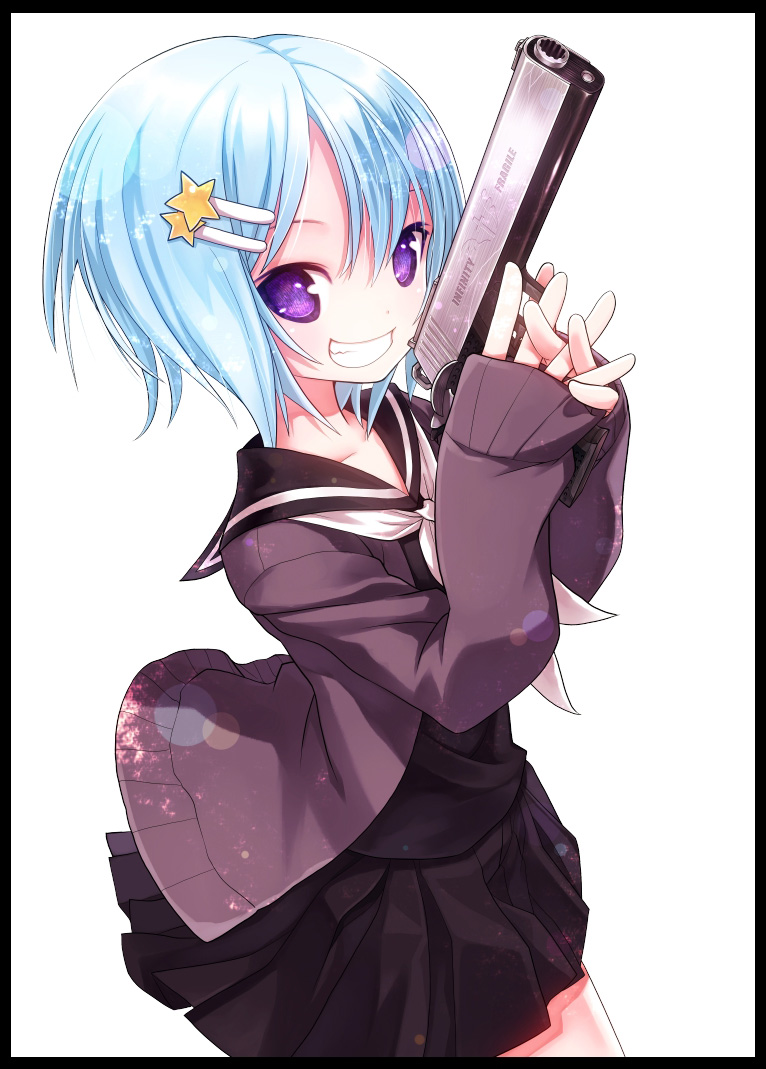 Weaknesses: Madness; at random she will freak out, going into murderous or crying fits. Trapped; Lightwave does not age, as much as she'd wish to. Authority; she tends to respond to authoritative people without thinking, due to her programming.
Backstory: Lightwave is insane. Down to her very core, she is broken. She was labgrown, empowered, and then tortured all within a year. She doesn't age, so everyone shes ever known has died, eroding her mental state even further. She is also Evil. She enjoys luxury, long walks on the beach, and oh, violent and bloody murder. Despite only having class E power, she is treated as a class C villain due to her unpredictability. Orders are to never approach alone and never let your guard down.

_____________________________________________
Power to the people, and the people are you!